Deck Board Replacement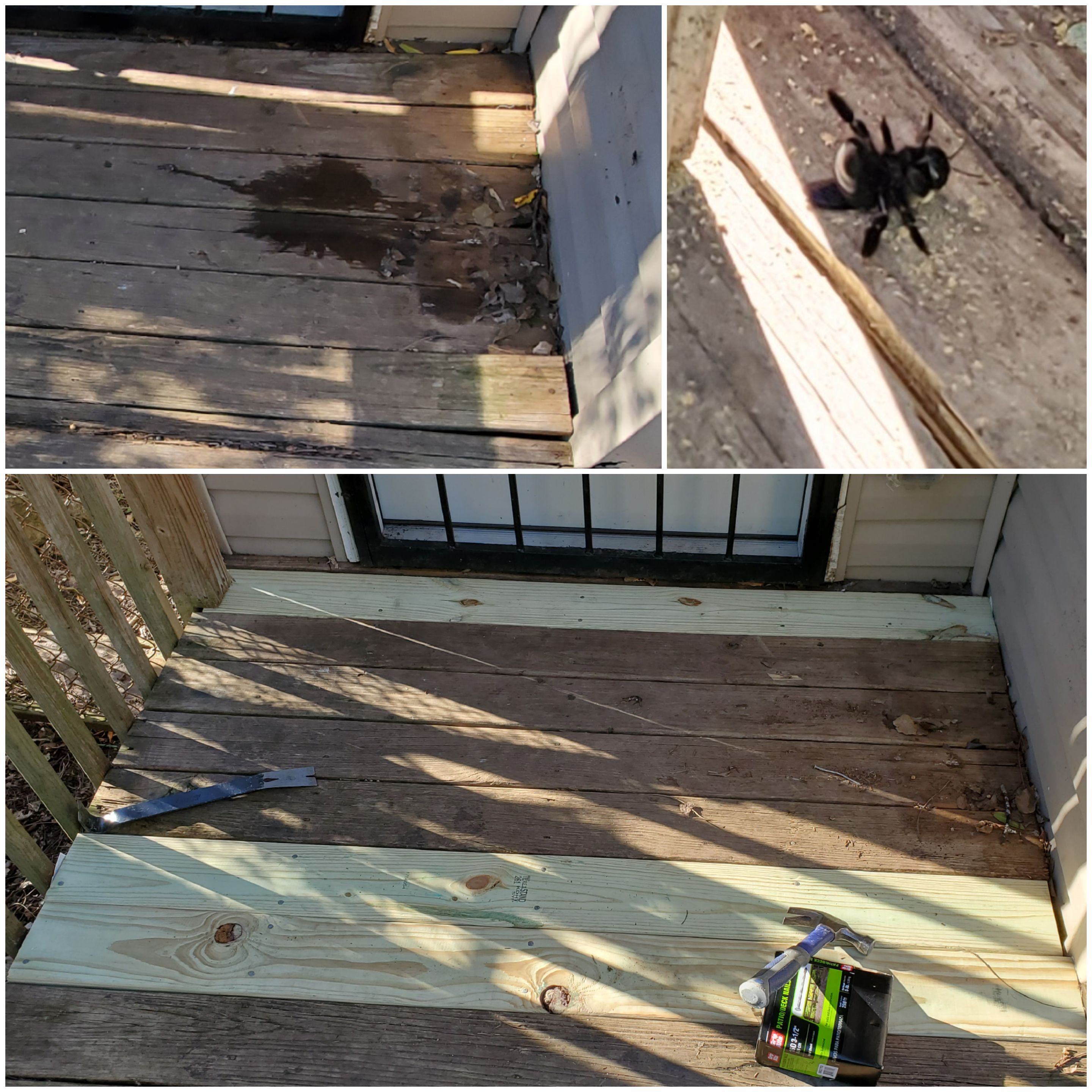 Why do deck boards need to be replaced?
Boards usually need to be replaced because they are not able to dry out well after rainfall. As a result, the moisture remains on the board and leads to be the board rotting out. In some circumstances, boards are infiltrated by carpenter bees and weakened over time.
What kind of wood should be used for deck boards?
We recommend pressure treated, 5/4 inch lumber. These style of boards are rounded are less likely to give a person walking on them splinters and are designed to resist the weather elements. For the deck boards to last longer, consider applying deck stain or paint to the boards.
Screws or nails?
When it comes to framing a deck, we recommend nails as they have more strength than the same size screw. With deck boards, screws or nails will work. Regardless of which that you use, make sure that they are rated for exterior use.
I'm ready to have deck boards replaced. How do I get started?
To get started, please complete our estimate form or contact us at (334) 595-9690. Check out our FAQs page for more questions and answers.
DECK BOARD REPLACEMENT OFFERED IN
COVERAGE MAP